Open plan living are now a part of most peoples everyday lives and most families are spending a majority of that time in the kitchen and family room.
When your planning your new home or planning a remodeling don't forget to spend some time investing in your lighting design. During the planning stage is when you should think about all your lighting needs. Not only is lighting your pathway to get through your home but it is also how you can achieve task like cooking and cleaning. What some people don't know is that lighting can also enhance materials and features that your going to install in your home. Like capturing the textures of materials
There are new ways to achieve better more consistent lighting in your kitchen and throughout your home.
PURE EDGE
Have you heard of Pure Edge Lighting. It can be used in a residential spaces even though this is very contemporary styling.
Lighting Options in Hanging Fixtures
There are new light fixtures out there for kitchen and your entire home. Such as linear light fixtures and also a trend in woven pendant lights.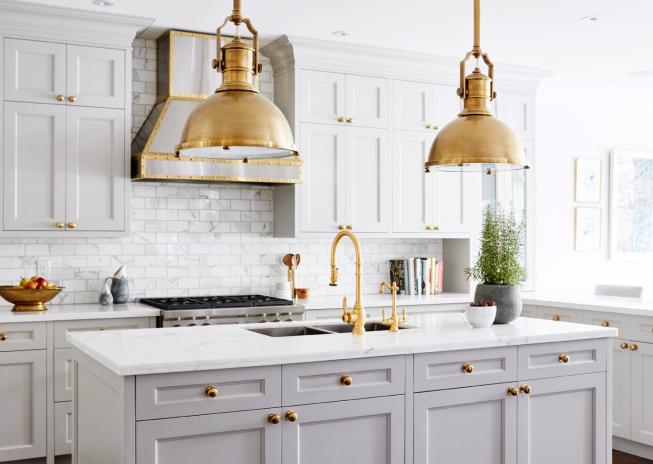 Under Cabinet Lighting
This lighting can be one of the most important items under you kitchen cabinets maybe even more so than a beautiful backsplash. Note that under cabinet lighting is not just for the kitchen. You can use it wherever you have installed cabinets, or even a soffit detail to create a distinctive effect. Here are some good point to why you want under cabinet lighting in your kitchen, home office and bar.
Elimination of Shadows: Without a light fixture under your cabinet there will be a cast of a shadow even if you have overhead lighting. By adding a light under your cabinet you will essentially be lighting all dark spaces.
Mood Lighting - Ambiance and Design You can actually leave these indirect lights on when the rest of the lighting has been dimmed or turned off.
Enhanced or Additional Illumination The under cabinet lighting can also enhance the materials that you have invested in for your backsplash or what you might have on shelving. It is important to purchase products that are dimmable if you want that feature - they cannot be modified after installation.
Now that we know how useful under-cabinet lighting is, how do we go about implementing it to our own kitchen? There are three preferred methods to achieve under-cabinet lighting: LED strip lights, mini down lights, and fluorescent or LED linear tubes. Each method has its own set of pros and cons and the best option really comes down to personal preference.
Need more info. Below is a great guide for choosing under cabinet lighting.
For both puck and strip lights, it is a good idea to install them closer to the front face of the cabinet. This hides them from sight, creating a more aesthetic look. Additionally, it prevents any glare from reaching someone else in direct line of the light.
With great advances in lighting technology made over the last decade or so, homeowners have plenty of great options to choose from when it comes to under cabinet lighting. Hopefully, the above guide has helped you decide what kind of lighting is perfect for you.